How It Works
Begin to feel the benefits reverberate – the more you collect, the more you save.
Join
Create an account and earn 50 points
Earn
Collect more points through all the ways below
Redeem
Use your points for $ off
Redeem for $ off
Redeem your points when you checkout
Every 125 Points = $5
More Ways to Save
Get $ off future purchases when you share your experience and bring friends to Moon Juice.
Leave a review
up to 15% off
START REVIEWING
Every time you make a purchase, you'll get an email asking to leave a review. Share your thoughts for 10% off, or get 15% off if you upload a photo or video.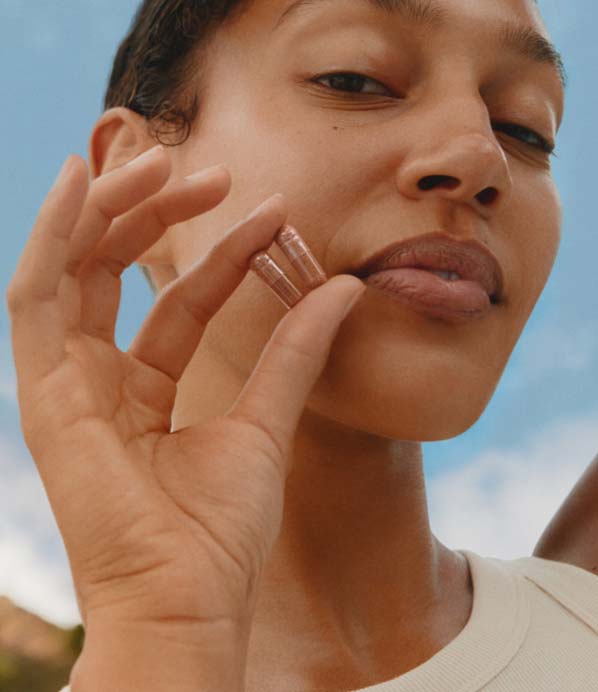 Earn 2x Points for Subscribing & Save 10%
Daily rituals lead to profound shifts. Subscribing allows you to experience the full benefits and cumulative effects that consistent use of our products can provide.
Learn More
Get 2x points on every order.
FAQ
To join, simply click the Sign-Up button at the top of this page to get started. Once you make a purchase while logged into your account, your points will be automatically applied.
Earning points is simple — make a purchase! One-time purchases earn 1x points per $1 spent, and subscriptions earn 2x points per $1 spent.
Points expire after 12 months.
How long does it take for points to post to my account?
Please allow up to 24 hours after you make your purchase for points to be reflected in your account.
How can I see how many points I have?
Your points balance will be displayed at the top of this page when you're logged in. Alternatively, you can also see them under the "My Account" page in the top right corner of the website.
When can I start redeeming my points?
You can start redeeming once you earn 125 points.
How do I redeem my points?
To exchange your points for The Mothership rewards, simply click the "Redeem Now" button on any of the discount boxes in the "Redeem for $ Off" section, and follow the prompts.