How to reignite the spark? What defines a narcissist? Why do people ghost? Amanda sits down with certified relationship coach Jillian Turecki. They unpack the intricacies of relationships, from dating apps to knowing when it's time to go, plus what to do when you're hung up on an ex, how to handle anxious and avoidant attachment styles, and the importance of turning yourself on.
Curious about a specific topic? Here's what they cover:
Somatic signs in relationships (1:50) 

Decoding your somatic responses (3:00) 

Safety in your body vs in relationship (6:00)  

Being lighter in relationship (8:30)

Signs you feel safe in a relationship (10:30) 

How to run your relationship well like a business (11:45) 

Planning fun (13:15)

How to bring back the spark (15:05)

Are you turned on by you (16:00)

Attraction to confidence (18:40)

Dance between together and separateness (19:40)

Stress (21:00)

Stress isn't sexy (21:40)

You can't always prioritize the children (23:05) 

Different sex drives (23:45)

Women need more foreplay (24:45)

Porn addiction (26:50)

Restoring intimacy (32:00)

Constant rejection changes the relationship (35:00)

Insecurity vs wandering eye vs cheating (36:00)

Social media (40:15)

Following provocative accounts (41:50) 

Getting to the root of insecurity (44:30)  

Exes (47:10)

Why we get stuck on exes (48:25) 

When an ex won't go away (52:00) 

Conflict resolution in relationships (53:25) 

What does an avoidant

partner

look like (54:25)

How to respect your partner's autonomy (54:50)

Zero tolerance for stone walling (57:25)

Narcissism (57:50)

Gaslighting (59:25)

Signs of a narcissist (1:00:20)

Can you have a functional relationship with a narcissist (1:04:00)

When is it time to leave a relationship (1:06:05)

Questions to ask yourself before ending a relationship (1:08:00)

What's normal, what's not (1:10:45)

Stages of relationships (1:12:40) 

Love is a practice (1:13:49)

The predictor of breaking up (1:15:00) 

How to find a

good

partner (1:17:55) 

Be willing to say no (1:20:20) 

Key to dating apps (1:24:00)

Ghosting (1:29:50)

Why people ghost (1:31:40)

Ghosting is their problem, not yours (1:34:50)

Ghosts who come back (1:37:00)

Get out of your head (1:38:15)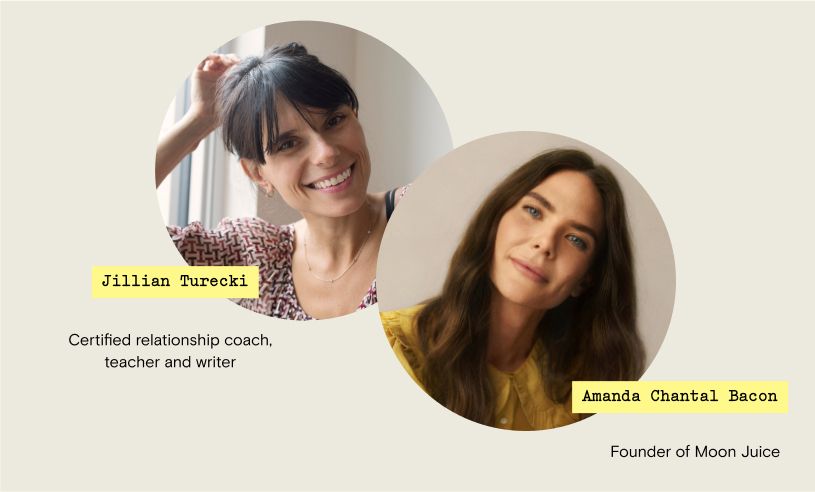 Watch the full interview here or listen below.
$10 off + free shipping
Unlock tips, tricks, recipes, and rituals