Neuroplasticity. Manifestation. Neurodivergence. Amanda chats with neuroscientist Tara Swart, MD, PhD on all things brain health. Dr. Swart breaks down the brain chemistry behind joy, love, and deja vu, the importance of hydration and mineralization, how the brain changes during postpartum and perimenopause, and what it means to receive messages in your dreams.
Curious about a specific topic? Here's what they cover:
What is stress (2:40)

Non-obvious symptoms of stress (5:40)

Cortisol and circadian rhythm  (7:20)

Chemistry behind emotional states (love, bliss, joy, surprise) (11:38)

What is brain fog (14:50)

Where gut feelings and intuition live in the brain (15:10)

What is deja vu (17:25)

Covid and neuroinflammation (20:15) 

Concussions (26:35) 

Brain health lifestyle tips (27:45)

Mindfulness and meditation (28:22)

Psychodermatology (28:55) 

Supplements for brain health (31:05)

Reading back over your journals (34:10)

How hydration affects the brain (37:35) 

Hydration challenge (39:10) 

Breathing for brain health (40:39)

Neuroplasticity throughout development (41:50)

What is neuroplasticity (44:50)

Cognitive activities that change your brain (EMDR, meditation, visualization) (45:55)

Microdosing (48:10)

Mitochondrial inheritance and dementia (52:55) 

Trace minerals and the brain (53:27)

Adaptogens for stress (56:20) 

Cold shower and ice plunging for resilience (58:00)

ADHD and Autism (100:55)

Root cause of neurodivergence (1:04:25)

Natural treatments for ADHD (1:07:10)

Brain changes during postpartum (1:09:35)

Brain changes during perimenopause (1:13:15)

Aging brain and intuition (1:15:45) 

Sound and the brain (binaural beats, white noise, mantra) (1:19:00)

Dreams (1:23:30)

Effects of Benzo usage on the brain (1:26:20)

Natural remedies for stress and sleep (1:29:10)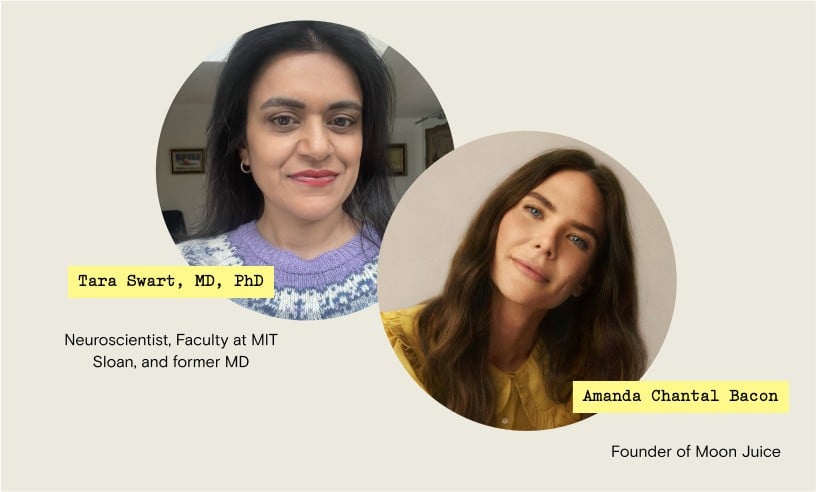 Watch the full interview here or listen below.
$10 off + free shipping
Unlock tips, tricks, recipes, and rituals